Helical gear pumps Elika
High efficiency with reduced noise and pulsations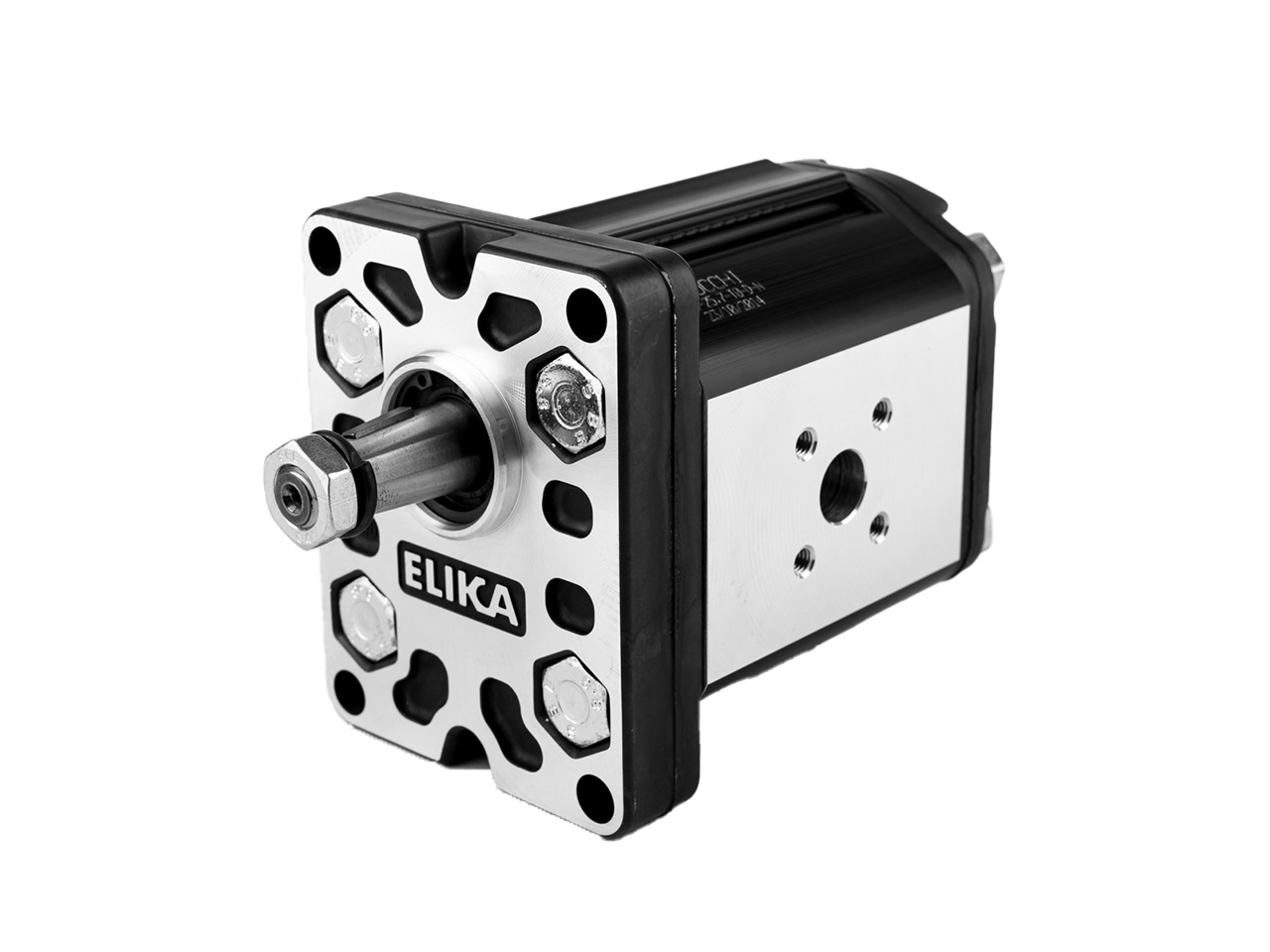 Applications
Luxury yacht sector
Automatic Guided Vehicles (AGVs)
Forklifts
Waste collection vehicles
Hydraulic power units
Servo systems


Official Marzocchi Pompe distributors
12 months warranty
Interfluid, leveraging its profound knowledge of helical gear pump technology, recognizes and promotes Marzocchi's Elika series as a benchmark in the industry. We have the capability to identify conditions where these pumps are the optimal choice, maximizing performance and efficiency.
Marzocchi's Elika series is a range of low-noise helical gear pumps. Their unique tooth profile without encapsulation significantly reduces both pressure fluctuations and vibrations, ensuring minimal interference with other connected components such as valves, tanks, and hoses. These features make Elika pumps particularly suitable for work environments where minimizing acoustic impact is crucial.
But Elika's excellence doesn't stop here. Compared to other volumetric pumps in the market, Elika offers incredible versatility in terms of speed, pressures, and permissible viscosity ranges. Their unique construction reduces internal leakages, optimizing volumetric efficiency in any situation. Furthermore, thanks to the integrated axial compensation system, they impeccably handle axial forces resulting from the helical teeth, making them ideal for applications with low speeds and high pressures.
With Interfluid by your side, you can be assured of choosing solutions that best suit your needs, making the most of our expertise in helical gear pump technology.
Single-direction configuration, with clockwise or counterclockwise rotation
Displacement ranging from 7 to 200 cc/rev
Maximum pressure of 300 bar
Ideal for applications with inverters or variable speed drives
Reduced noise emissions up to 15 dBA
Continuous movement ensured by the helical tooth profile
Low noise and pulsations
Volumetric efficiency in all conditions
Lower cost compared to internal gear pumps

Optimal operation with very low speed and high pressures
Marzocchi ALP2 e GHP2, ALP3 and GHP3 series
Are you interested in this product?
Register to Fluid-Hub.net, the digital portal for our products.
Purchase directly online and get an additional 2% discount and many other benefits.