Atos hydraulic valves
Available for immediate delivery. Daily shipments to over 80 countries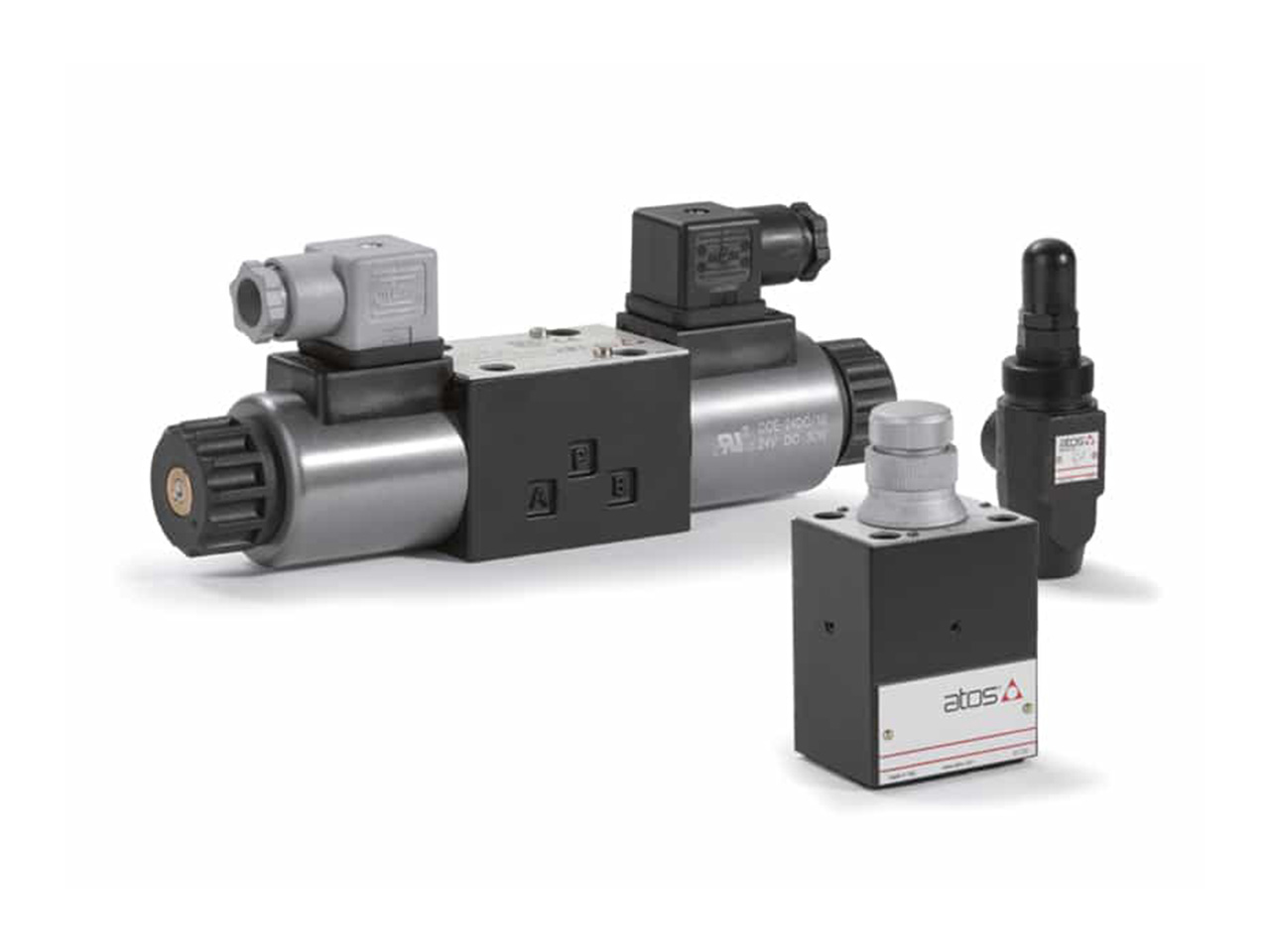 Applications
Hydraulic Power Units

Hydraulic Presses

Plastic Presses

Bending Presses
Wind Energy

Die Casting

Metal Processing Plants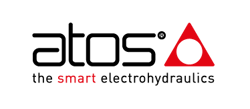 Official distributors and Atos Service Center
12 months warranty
Mechanical, hydraulic, and pneumatic actuation directional valves, DH and DK series.
The DHE series solenoid valves are spool-type, direct-acting valves, size 06, three or four ways, two or three positions, designed to operate in hydraulic systems. They can achieve flow rates of up to 80 l/min and pressures up to 350 bar.
The DKE solenoid valves are direct-acting valves, ISO 4401 size 10.
On the other hand, the DLEH and DLEHM series identify the spool-type, direct-acting solenoid valves, size 06, two or three ways, two positions, designed to operate in hydraulic circuits where leak-free sealing is required.
The DPHE solenoid valves (replacing the old DPHI, DPHU, and DPHO series) are two-stage, pilot-operated, ISO 4401 and can be sized 10, 16, 25, and 32.
Interfluid's highly specialized technicians provide continuous assistance in pre- and post-sales, liaising with the customer for component selection, developing customized solutions, and providing installation support.
Our know-how is constantly updated thanks to the close collaboration with Atos' Research and Development department.
Features
Available in sizes 06, 10, 16, 25, 32
Safety valves with proximity sensor
Designs with reduced leakage
Direct and pilot operated versions
Pressures up to 420 bar
Interfluid is a highly specialized partner in Atos proportional valve technology, both in analog and digital versions. We specialize particularly in proportional directional control valves, proportional pressure limiting valves, proportional pressure reducing valves, and proportional flow control valves.
Our technicians provide qualified technical support for comparing with competing brands, assembling alternative solutions for immediate delivery, or sizing based on your application.
Axis and P/Q Control Applications
Our technical department will provide specialized support in analyzing all the necessary requirements for sizing and commissioning axis and P/Q controls. This includes selecting the required drivers and software and supplying them to you.
Axis Control

Force Control

Pressure control
Features
Digital performance at analog prices

Operation in open/closed

Loop wide range of Fieldbus

Interfaces P/Q control functions TÜV




certified safety functions

Also available in explosion-proof version

Pressures up to 420 bar




Atos hydraulic pressure control valves are used to limit or reduce pressure in a hydraulic circuit. Atos hydraulic flow control valves are used to regulate the flow within the circuit. Interfluid stocks all types of modular Atos hydraulic valves:
high pressure valves series HMP, HM, KM
reducing valves series HG, KG, JPG
flow control valves HQ, KQ, and JPQ
modular, direct, or pilot-operated check valves series HR, KR, and JPR

pressure compensating valves series HC, KC

quick-slow control valves series DHQ
And Atos hydraulic valves available in versions for mounting on plates, threaded, or flanged.
Pressure control valves: screw-in mount valves, in-line valves, plate-mounted valves, and flanged valves series SP-CART – ARE – ARAM – AGAM
Pressure reduction and isolation valves series AGIR, AGIS, AGIU
Flow control valves: in-line mount and plate mount valves, compensated QV, AQFR
Check valves ADR – ADRL – AGRL / AGRLE
Pressure switches series MAP
Features
Modular valves available in sizes 06, 10, 16, 25

Pressures up to 350 bar
Rexroth, Vickers, Duplomatic e Parker
Are you interested in these products?
Register to Fluid-Hub.net, the digital portal for our products.
Purchase directly online and get an additional 2% discount and many other benefits.
Choose the Atos valve you need and go directly to Fluid-Hub.net
Series
Average stock
Discover online the availability
AGMZO
✅ Usually available
DHZE-DKZE
✅ Usually available
DHZO-DKZOR
✅ Usually available
DLHZO-DLKZOR
✅ Usually available
DPZO
✅ Usually available
QVHZO
✅ Usually available
⌛ Soon online
RZGO
✅ Usually available
⌛ Soon online
RZMO
✅ Usually available
| Series | Average stock | Discover online the availability |
| --- | --- | --- |
| HMP, HM, KM | ✅ Usually available | |
| HS, KS | ✅ Usually available | |
| HG, KG, JPG | ✅ Usually available | |
| HC, KC, JPC | ✅ Usually available | |
| HQ, KQ, JPQ | ✅ Usually available | |
| DHQ, DKQ | ✅ Usually available | ⌛ Soon online |
| HR, KR, JPR | ✅ Usually available | |
| MAP | ✅ Usually available | |