Marzocchi external gear motors
Wide range available at affordable costs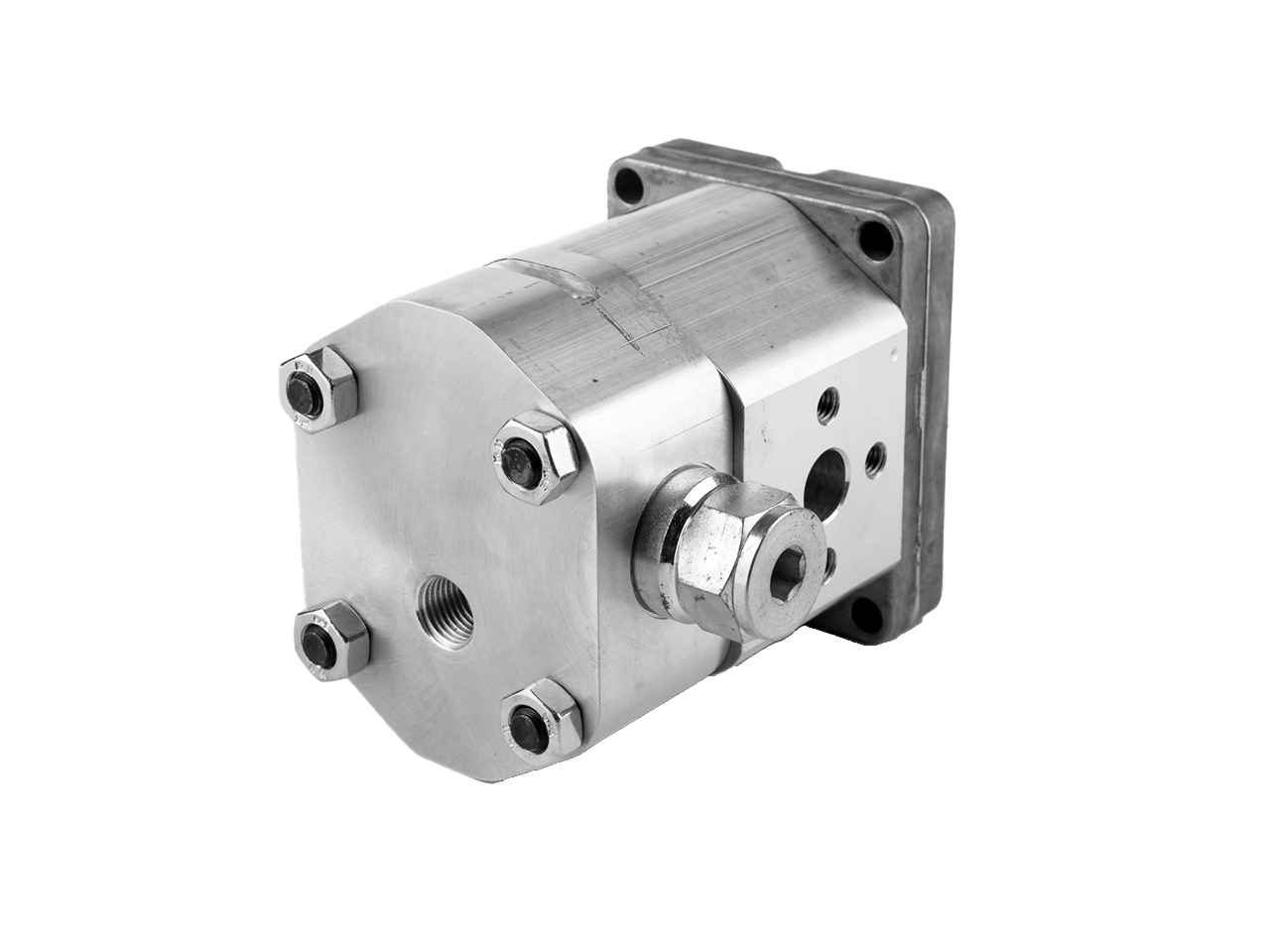 Applications
Automotive

Agricultural machinery


Official distributors of Marzocchi Pompe
12 months warranty
Marzocchi Pompe has renewed its own range of products with the ALM (ALM1, ALM2 e ALM3) and GHM (GHM1, GHM2 e GHM3) external gear motors, suitable for the widest range of application, both in the industrial and the mobile field.
Marzocchi's external gear motors consist of a gear pair supported by a securing flange, a body, two aluminum bushings and a cover. The low noise level during motor operation is ensured by the proper tooth profile design.
The ALM and GHM series motors from Marzocchi can be supplied in both unidirectional and bidirectional configurations.
Upon request, they can also be supplied with pressure regulation and check valves.
These motors are without external drain and can be used with counterpressures of maximum 6 bars; they can be used in both left or right configuration. The available displacements for the ALM1 and GHM groups are between 1.4 to 13.8 cc/rev, for the ALM2 and GHM2 groups are between 4.5 to 35.2 cc/rev while for the ALM3 and GHM3 group are between 20 and 87 cc/rev.
A very good power/weight ratio and power/sizes ratio are allowing a wide range of displacements (between 2.8 and 87 cc/rev) within each of the three groups.
Maximum pressure of 310 bar

Wide range of shafts and mounting flanges are available
Maximum displacement of 87 cm³/rev
Low levels of pulsation

Low noise

Wide range of displacements, durability
Long-lasting resistance

High performance and reliability
Cost-effective in terms of purchase and maintenance
Casappa PLM series and Vivolo
Are you interested in this product?
Register to Fluid-Hub.net, the digital portal for our products.
Shop directly online and get an extra 2% discount and many other benefits.