Atos Service Center
authorized
We provide prompt technical support for the entire Atos range, particularly on digital proportional valves, before and after the sale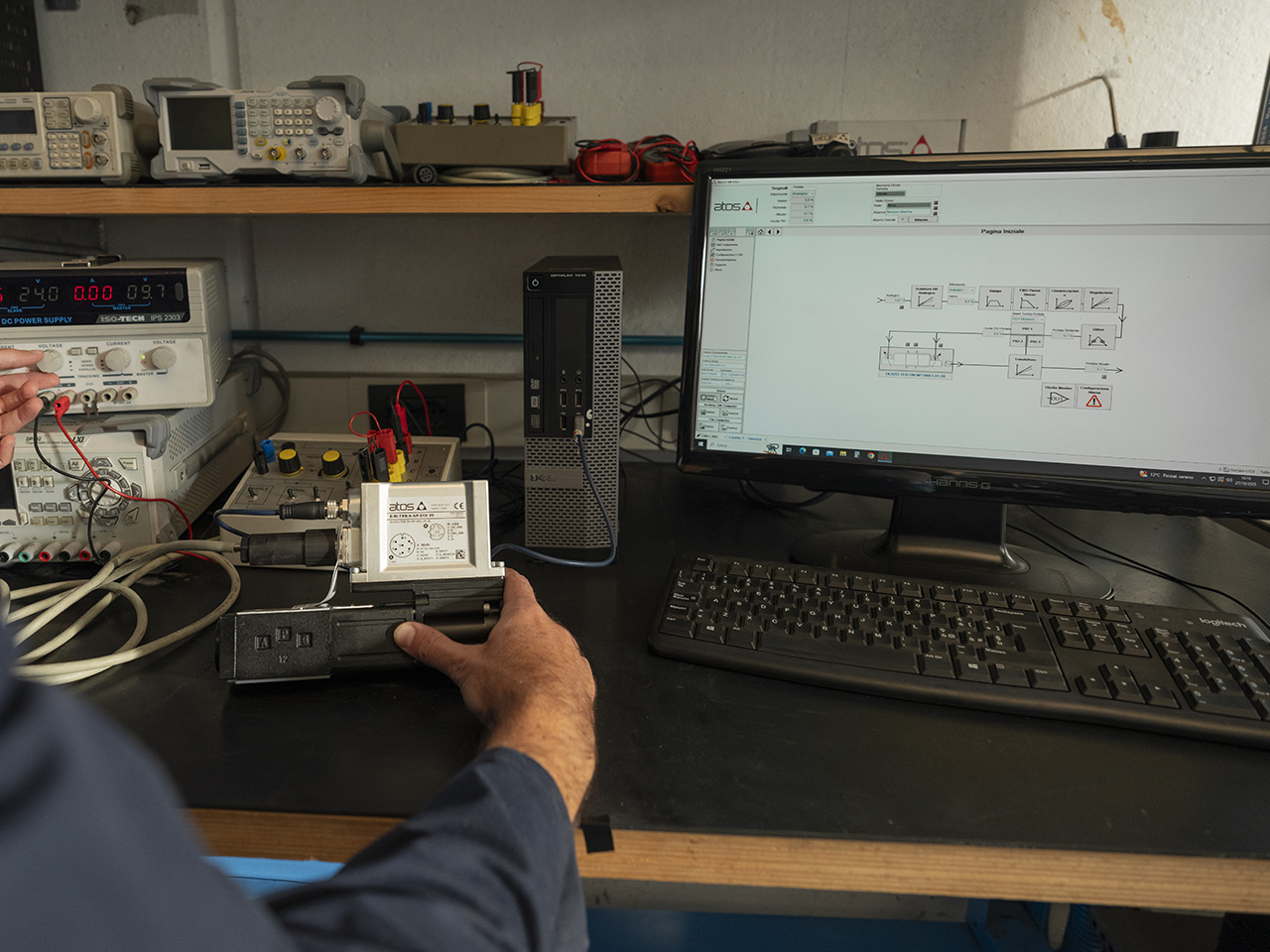 Fast assistance and know-how
Mechanical and electrical issues or contaminated oil are just a few of the factors that can cause damage or malfunctions.
Our technicians, with their in-depth knowledge of Atos components and hydraulic system operation, enable us to provide fast and high-quality assistance to users, minimizing downtime
Support for all components
We have the capability to clean, inspect, repair, and test all components in the Atos product range, even under warranty.
As Atos Service Center, we can provide you with all the genuine Atos spare parts for the repair of proportional valves and hydraulic pumps
Our test bench, along with diagnostic tools supplied directly by Atos, enables us to analyze and re-certify products.
Being an authorized Atos Service Center also involves a constant investment in the ongoing training of our technicians, who are educated on every new product introduced into the range
Thanks to the extensive stock available in our warehouse and the capability of our technicians, Interfluid can deliver proportional valves in just a few days, even as an alternative to those from competing brands like Parker, Rexroth, and Vickers.
Discover all our services for hydraulics
Interfluid is at your complete disposal to explain all the features and capabilities of Atos proportional valves