Since 2005, our mission has been to guide companies in choosing optimal components for their specific needs, with a particular focus on the generation and management of high pressure. We specialize in providing solutions capable of operating in extreme conditions, reaching and exceeding 60.000 psi (4000 bar), an industry where precision and safety are of vital importance.
Our extensive selection of solutions includes high quality components designed specifically to address and handle extreme pressures. Each component is the result of rigorous selection and thorough testing, aiming to ensure maximum reliability and durability. This strict selection process is supported by our close collaboration with leading international partners in the industry, ensuring that every solution offered is at the forefront of both performance and safety.
In collaboration with research centers and universities

Our high pressure division stands out for its strong collaborations with leading research centers in the fields of engineering and materials science, as well as renowned universities for advanced projects in the hydrogen sector. These synergies enable us to stay at the forefront of product development and innovation for high pressure applications.
Collaborating with research centers and academic institutions is a fundamental pillar of Interfluid's knowledge-based approach. This multidisciplinary partnership not only fosters continuous innovation but also allows us to actively explore and contribute to the development of emerging technologies, especially in the hydrogen sector—a key area for the sustainable future of energy.
We provide comprehensive support, from initial consultation to the supply of high-quality components, to after-sales services, ensuring that every proposed solution not only meets technical challenges but also pioneers innovation and sustainability.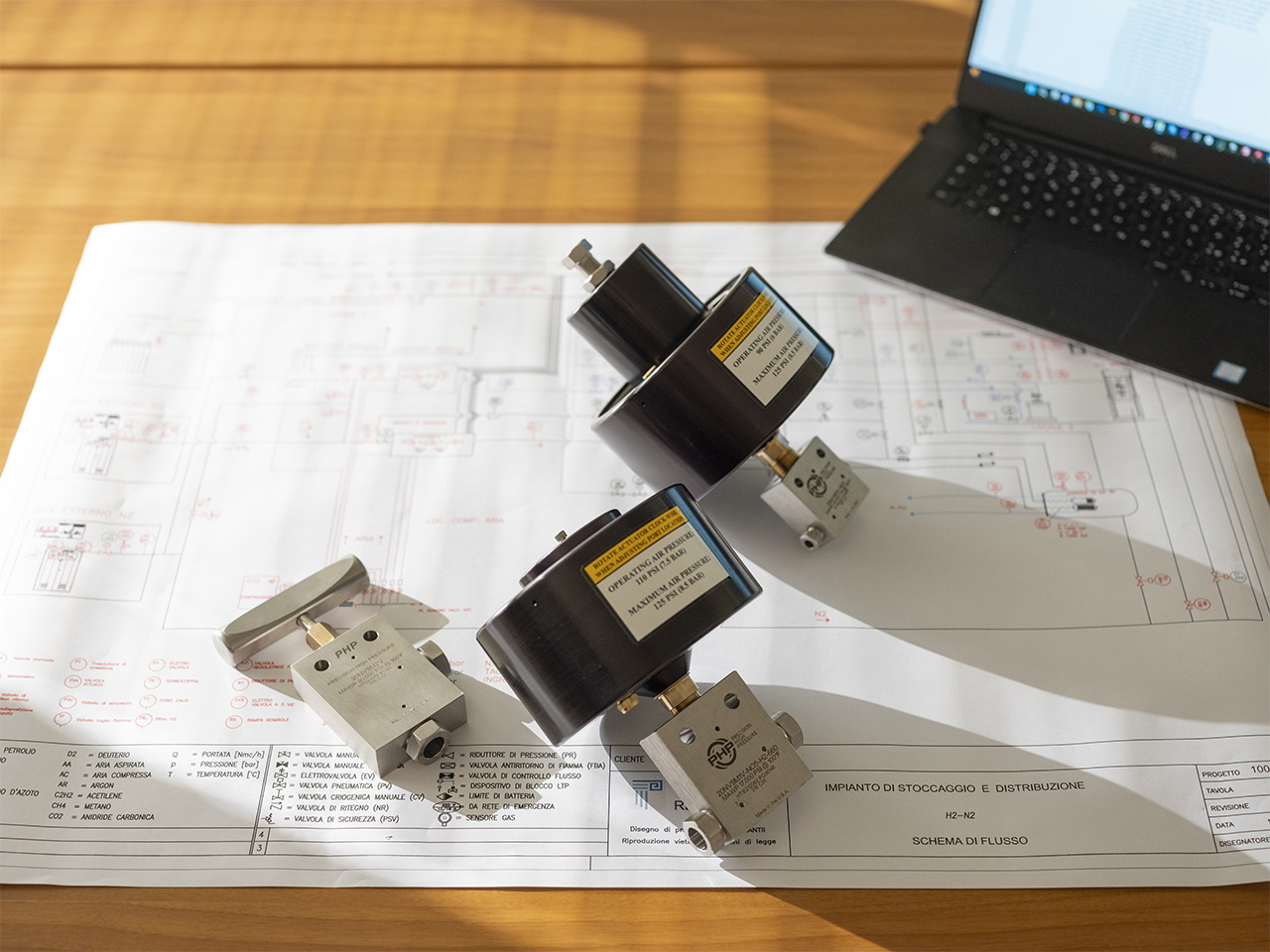 Our products for high pressure

We can assure you consultation, sizing and implementation of power units and testing units with water, oil, air and gas.
Want to learn more
about our products?